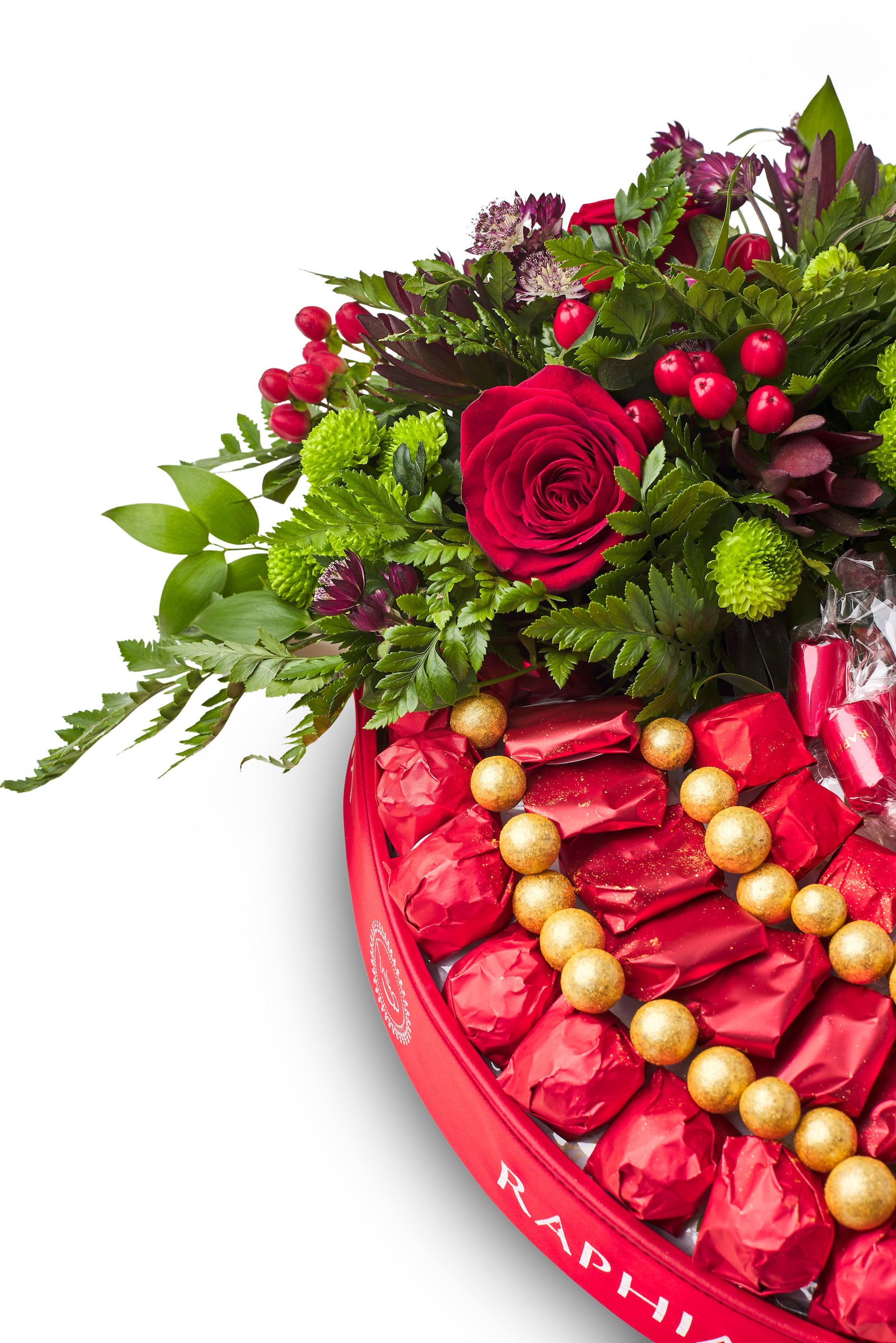 The Love Language of Flowers
The Love Language of Flowers

It's almost time to sweep them off their feet. To celebrate Valentine's Day 2023 the Raphia team have put together a stunning collection of blooms and chocolates. This got us thinking about the history and meaning behind flowers and the art of communicating through flower types.

Flower enthusiasts may have heard the term Floriography—the study of the language of flowers. It has been around since Victorian times when full-blooded expressions of love were not the convention. Lovers communicated their feelings and intentions instead through flowers, creating small bouquets which spoke volumes—symbolically.

Back then, flowers were used to deliver top secret messages. If you had a crush on someone, you would send them a single red rose and if they sent back a yellow carnation, the message would be clear that they were not interested!

If you are sending someone a bouquet and want to express how you feel keep reading.

Twelve Flowers that say Love and Affection

Red Rose: This is the Valentine's Day classic as it symbolises enduring passion and endless love.

Red Carnation: Carnations are associated with distinction and fascination. Sending red carnations symbolises a deep, affectionate love.

Red Tulip: Tulips signify perfect love, so sending red tulips will indicate that the recipient is your one true love.

Alstroemeria: Or "Peruvian Lily" symbolises traits of loyalty such as devotion, support and survival. A great gift for a friend who has stayed supportive.

Hydrangea: This bloom represents unity and togetherness. It symbolises love and family and the heartfelt emotions you feel for your nearest and dearest.

Lilac: Lilacs symbolise youthful innocence and light purple lilacs symbolise first love and can be used to recall feelings of young love this Valentine's Day.

Orchid: A one-of-a-kind love the orchid represents refinement, luxury and mystery. This exotic bloom also represents love, beauty and strength.

Peony: Another flower that means love is the peony. It has a tied meaning to Chinese culture where the name for "most beautiful" translates to peony.

Stocks: This pretty flower in an array of colours represents lasting beauty, a happy life and the bonds of affection. It is a perfect choice for a best friend.

Sunflower: The cheery sunflower represents adoration, loyalty and longevity. The perfect way to sell someone they are a friend for life who you appreciate.

Violet: Violets represent faithfulness, affection and intuition. Its striking presence in a bouquet is a perfect note for a friend you may hope to pursue.

Yellow Rose: Roses in a bright sunshine yellow hue represent joy, happiness and friendship combining the symbolism of love associated with red roses.