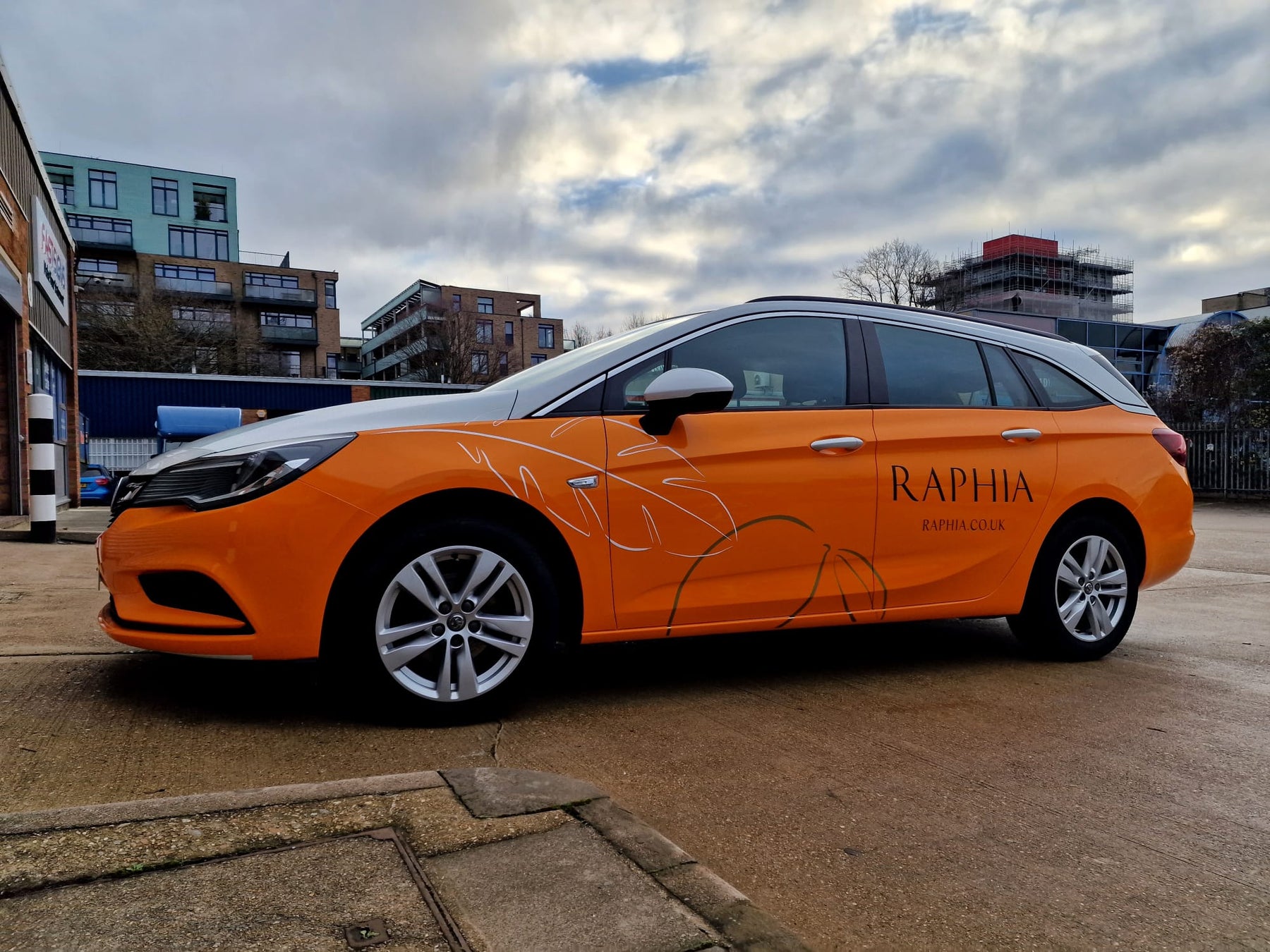 Raphia On the Road—A Sweet Way to Reach You
Introducing Our New Branded Delivery Vehicle.
We are thrilled to announce the arrival of our new delivery vehicle— designed to ensure your Raphia special orders are transported direct to your address, by our lovely driver Irvin.

At Raphia we are always looking for new and innovative ways to enhance your customer experience, and our new Raphia branded vehicle is one more example of our commitment to providing the best possible service.

Designed to bring a pop of Moroccan sunshine to the streets of London our ride is sure to turn heads on the road and to raise a smile. Not only does it look great, it is also fully equipped so that your chocolates and patisserie arrive at your address in perfect condition.

You can now enjoy your favourite treats as soon as possible. Whether you are looking to deliver corporate gifts, prepare for Ramadan, to surprise a loved one, treat yourself, or simply stock-up on some Raphia sweet delights, we have you covered.

Irvin will be behind the wheel from today—01 February, so remember to wave if you see Raphia on the road! And better still, if you take a photo and give us a tag @Raphia_FlavoursofMorocco #RaphiaOnTheRoad you'll be entered into our monthly competition to win a collectable Raphia hamper.

So, why wait? Order your favourite chocolates and patisserie today.

Vroom. Vroom!