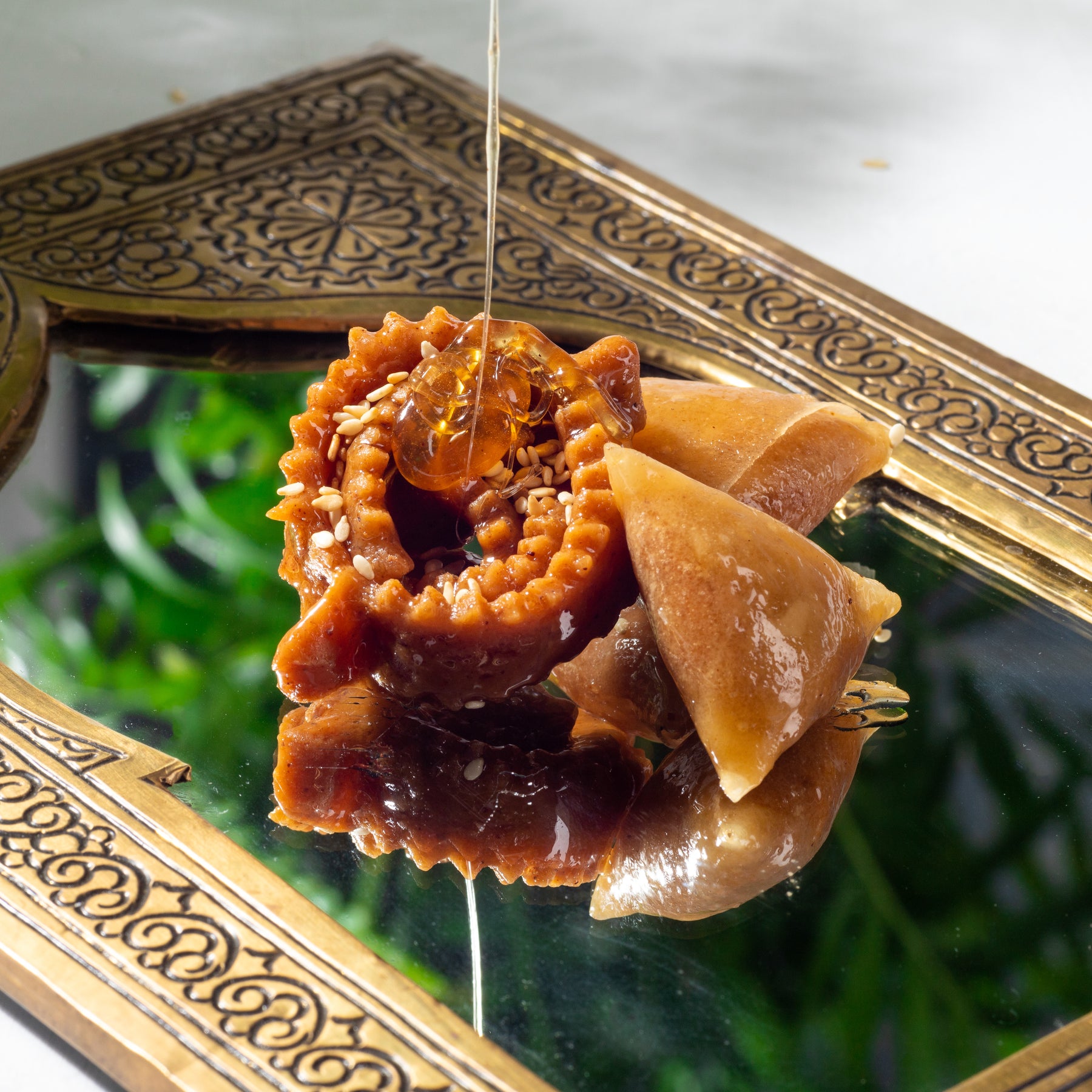 The virtual art of sharing dates and sweet treats for Ramadan and Eid
Communal iftars, spiritual congregations and Eid celebrations are among the most cherished aspects of Ramadan, but this year again, coronavirus pandemic is making Muslims create a different type of togetherness.
"Virtual sharing is the new norm", says Zineb Faress, the founder of artisan online confectioner Raphia – Flavours of Morocco.
"Muslims are having to rethink their traditions and find innovative ways to enjoy this vital time in the Islamic calendar. Livestreaming and video conferencing apps will help families, friends and those feeling isolated come together for iftars and other shared experiences," she adds.
"Food is a central part of Ramadan. When we break our daily fast, it's important not to overindulge, but some sweet treats are important for energy and to boost our mood."
Inspired by the sweet traditions of Zineb's native Morocco, the Raphia Ramadan and Eid 2021 Collection offers an exquisite assortment of luxury confectionary. Stuffed dates are filled with a tantalising mix flavours and textures, such as caramelised almonds and pecans, orange blossom, and cinnamon spices. There is a mouth-watering choice for chocolate lovers too: pralines, rochers, calissous, and chocolate fruits.
Those after more traditional desserts can munch on sellou – a spiced natural nutty energy bar. Alternatively, try the briouate: a delicious combination of flaky filo pastry and a sweet almond filling –  perfect for when sipping mint tea.
"Raphia draws on traditional Moroccan hospitality. It's a celebration of a culture renowned for sharing its love of food, feasting, family and community. Every Raphia product, selection and gift box is made with the same warmth and loving attention to detail."
Raphia's confectionary are hand-produced in Morocco using the finest locally sourced ingredients such as honey, dates, cinnamon, figs, oranges, lemons and limes, roses, ginger, almonds and pistachio. All Raphia products are gluten-free and suitable for vegetarians, while all non-chocolate date products are also suitable for vegans.
These stunning selections are packaged in beautifully designed presentation boxes, making them great Ramadan and Eid gifts. The assortment boxes range from £9.