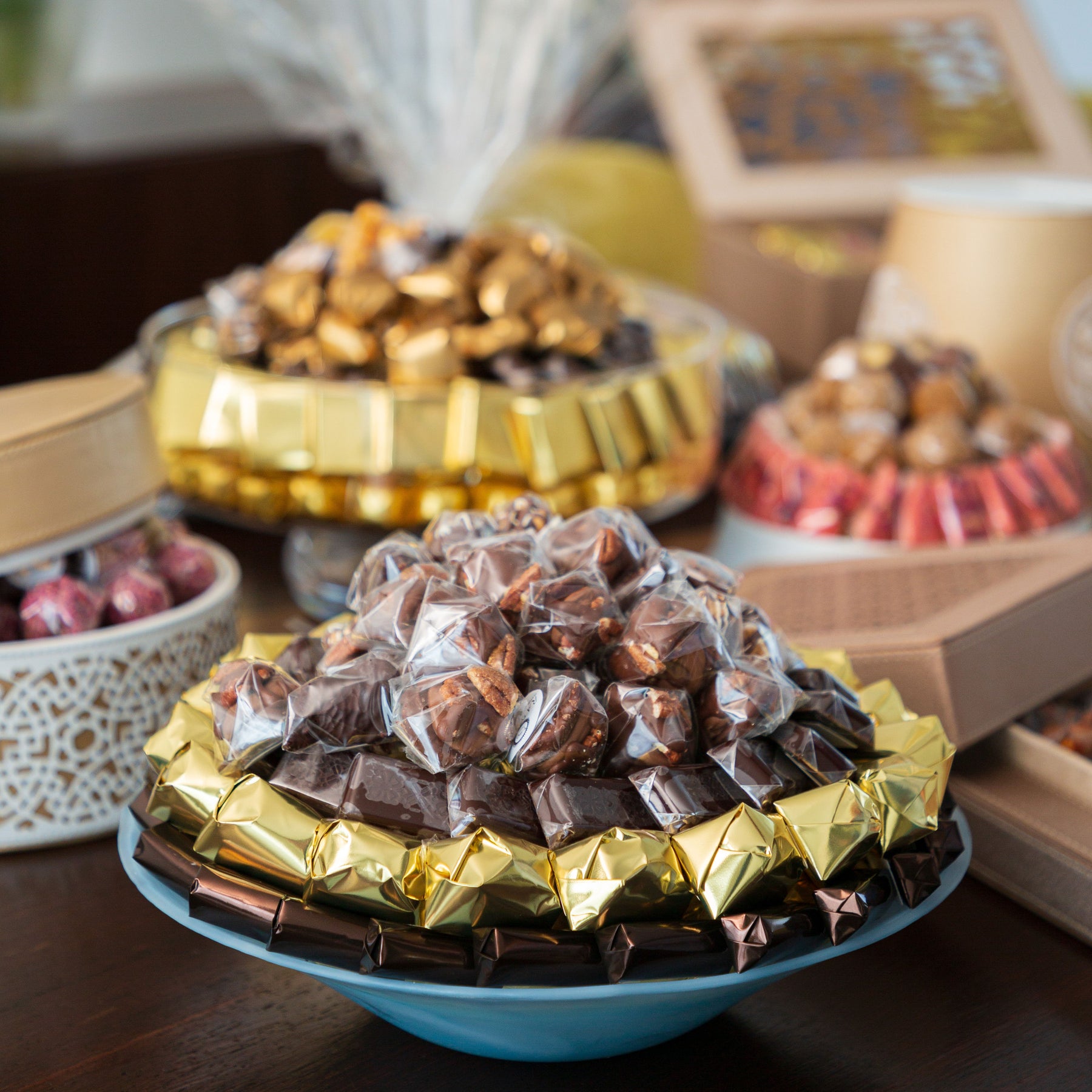 The Role of Community and Gifting During Ramadan.
The holy month of Ramadan is a time for spiritual renewal, self-reflection, and reconnection with our community. One of the significant aspects of Ramadan is the importance of sharing food and gift giving to unite people.

During fasting this period of abstinence is a reminder of the blessings we have in life and helps us to develop empathy for those who are less fortunate. However, fasting is only one part of Ramadan. Equally important is the breaking of the fast, or iftar, which brings people together to share food, stories, and experiences.

In most Muslim communities, iftars are communal events that take place in homes, mosques and community centres. The act of sharing food is a powerful way to build bonds and strengthen relationships. During Ramadan, people often prepare special celebratory dishes that are shared with friends, neighbours, and even strangers. This act of giving and sharing food is not only a way to break the fast but also a way to express gratitude, compassion and friendship.

Giving Iftar is also a great way to get young children involved even if they can't fast themselves. Letting your kids know that they gain the reward of fasting by putting food and water on the table, or better still by helping you prepare some of the Iftar!

Another important aspect of Ramadan is the custom of giving gifts—an expression of love. According to Islamic scripture, Prophet Muhammad would frequently give and receive gifts of clothing, perfume, livestock, and especially food, which is why it has become an integral part of our culture.

Despite the challenges of the recent pandemic, gift giving has only grown stronger. It's now so easy to order your Ramadan and Eid gifts online to remind love ones who may be far away that they are always near to our hearts.

Here at Raphia we have worked hard to perfect the art of gift giving to present you with a selection of artisanal delights and luxury Ramadan gift box recommendations. We have put together assorted stuffed Ramadan dates, Moroccan Ramadan Sweets, traditional Moroccan pastries, Ramadan and Eid gift hampers.

Explore Raphia's Ramadan and Eid collection online or in-store at Selfridges London for more gift giving ideas.
Suggested - Eid al-Fitr Traditions from Around the World