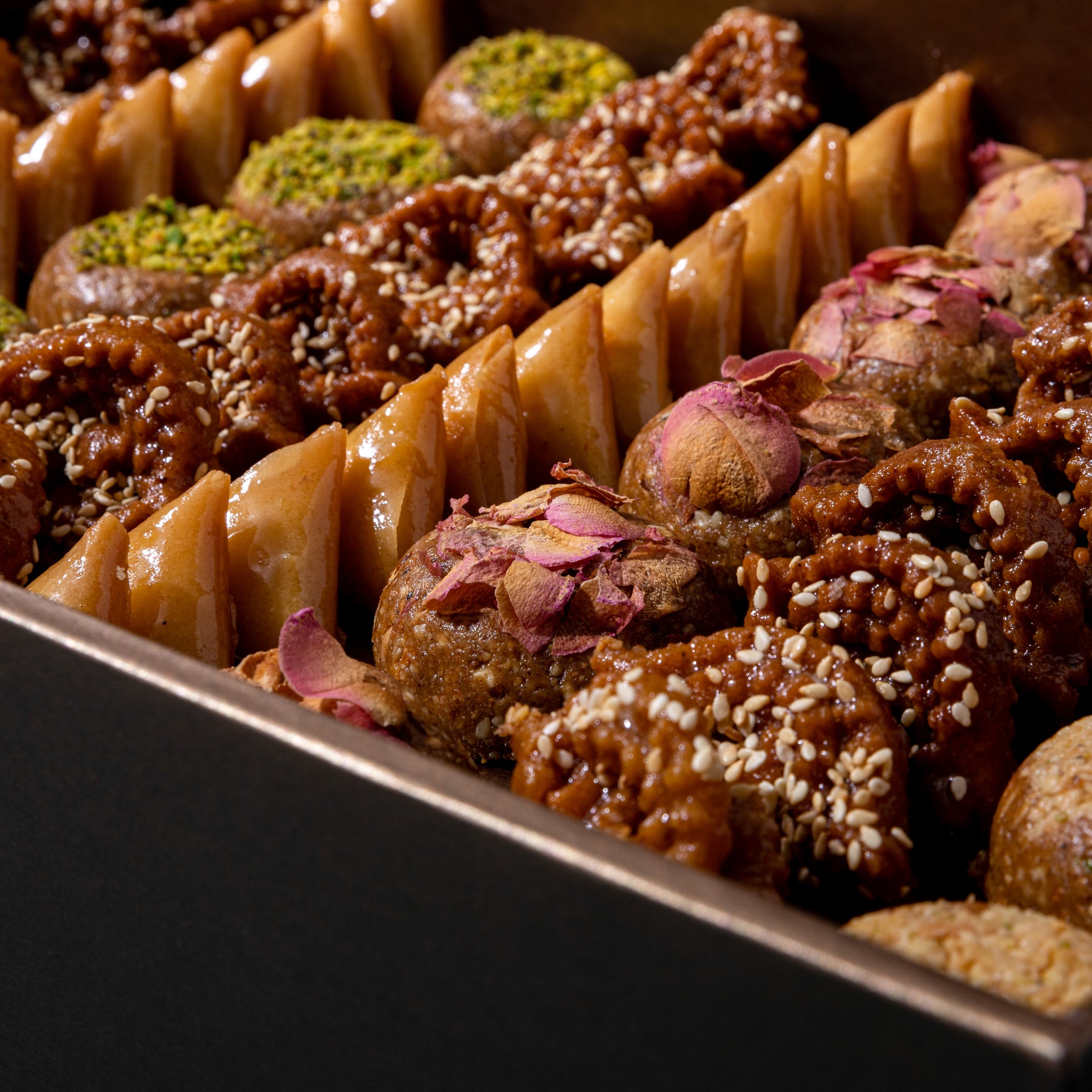 Ramadan Traditions from 10 Countries Around the World
The holy month unites Muslims around the world through focus on spiritual growth, faith, spending time with loved ones, helping those in need, and fasting during daylight hours. Here at Raphia we have been considering not only what unites us but also taking a look at some of the distinctive traditions practiced in countries around the world for celebrating Ramadan.

Egypt
In Egypt homes are decorated with lanterns (Fanoos) which children also hold as they perform traditional Ramadan songs for their communities. Drummers (El-Mesaharaty) take to the streets to wake-up people for their pre-dawn meal, Suhoor. In many cities cannon fires (Madfaa' El- Iftar) mark the start of Iftar after evening prayers.

Indonesia
Hot springs have a cultural and spiritual significance—especially on the island of Java. just before Ramadan, Muslims go and perform a tradition called "padusan" which means to bathe. People go to bathe and cleanse themselves in preparation for the Holy Month.

Kuwait
In Kuwait people enjoy a social custom known as "Graish". A traditional pre-Ramadan feast when family members and friends gather to celebrate and prepare for Ramadan fasting.


Lebanon
Like Christmas is regarded as a national occasion here in the UK, in Lebanon Ramadan festivities are enjoyed by all communities and they are not restricted to Muslims. An annual Iftar dinner is held at the presidential palace in which all community leaders and religious figures participate.

Morocco
10 days before Ramadan, preparations get underway for making Ramadan Moroccan sweets. They are extremely popular throughout the country and perhaps the most traditional Moroccan sweets / pastries are Chebakia and Briouate.

United Arab Emirates
Celebrating Ramadan in the region could be described as a Middle Eastern version of trick or treat! During Shaa'ban just before Ramadan, children celebrate "Haq El-Lielah" where they wear bright colours and go door-to-door, chanting "Give us and Allah will reward you and help you visit the House of Allah in Makkah." Sweets and nuts are typically offered. The idea is to teach the children about Ramadan and fasting.

Bangladesh, Pakistan, and India
On the eve of Eid El-Fitr,  "Chaand Raat" meaning "The Night with a Full Moon," is celebrated. Friends, families and neighbours, take to the streets to observe the moon, and confirm Ramadan's end as well as to celebrate. Women usually decorate their hands with henna. Shops stay open until the early morning offering Eid sweets and gifts.

Turkey
Similar to the Egyptian El-Mesaharaty, in Turkey drummers also take to the streets to remind people to pray and eat Suhoor. The drummers wear traditional clothing, including a fez, they sing as well—knocking on people's doors twice asking for "bahsis" or tips to be given.