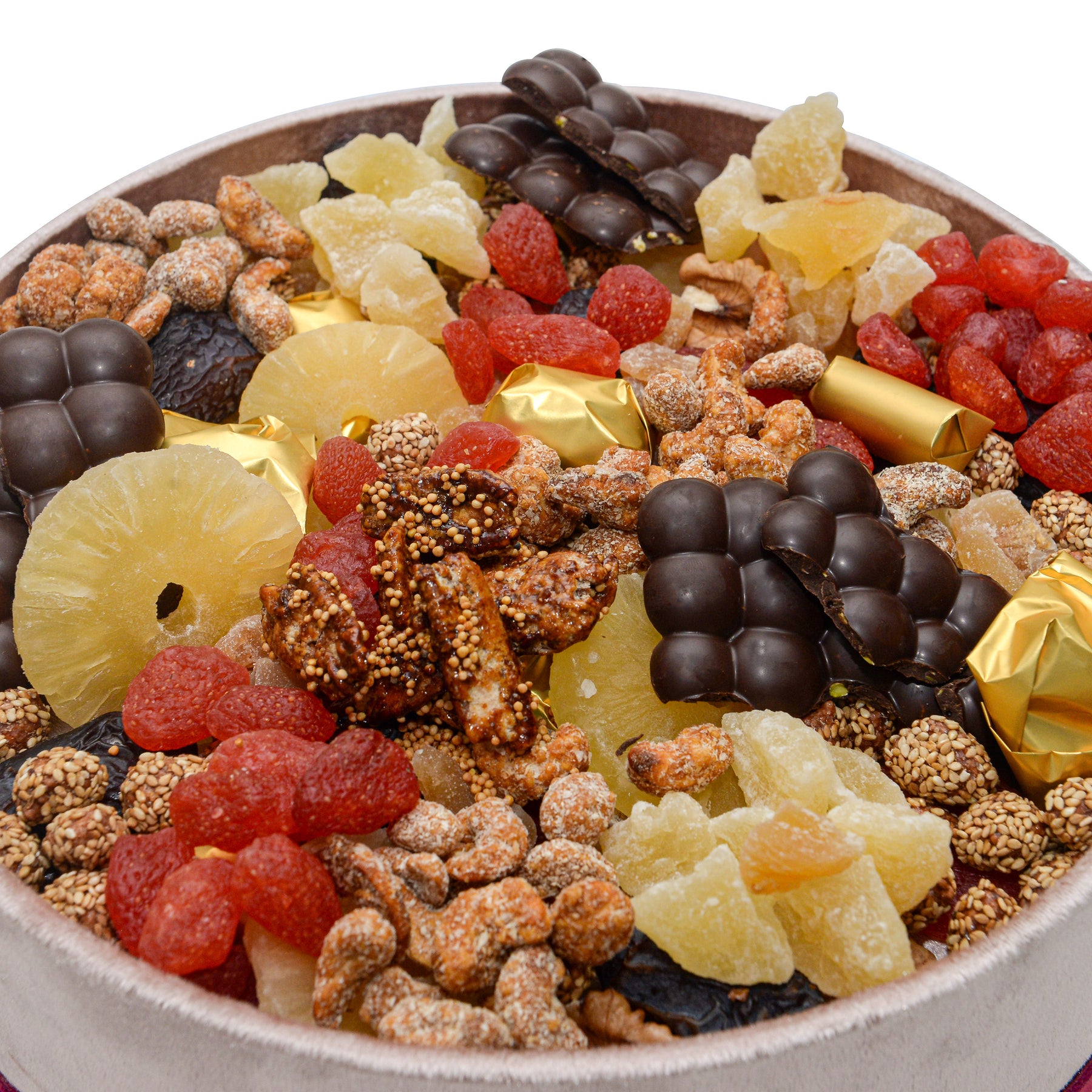 The Art of Present-Giving for Diwali
Exchanging gifts during Diwali is an age-old tradition so, to help you light-up the faces of your friends and family we have put together a handy guide to the art of thoughtful present-giving.

A pop(sicle) of colour!
Everyone loves to shine and shimmer during the festival. Help your girlfriends glam-up for the party by giving them glitter nail polish by Face Stockholm.

A perfect thank-you
Wine or champagne glasses always invoke the idea of a good time and are a wonderful gift for a host. Our top pick would be the Riedel Veritas Cabernet/Merlot or Riedel Vinum Viognier/Chardonnay wine glasses.

Personalise your message
Colourful notebooks from the house of Smythson come stamped with a witty one-liner such as "Bright Ideas" and "Little Book of Brilliance". They make the ideal gift for playful planners.

Make it delicious
Chocolates are our particular speciality and we recommend Raphia's limited edition Festival of Lights Collection. It is brimming with an assortment of sweet delights exquisitely packaged in hand-made artisanal boxes. A collectible keepsake for Diwali memories.

Say it with a sparkle
Fortnum & Mason's turquoise tins of 20 gold sparklers are a genius gift and can be thoughtfully  paired with their signature match boxes. Word of caution—these frequently sellout.

Be transported to Morocco
Since tea is such an important part of our culture we are a fan of gifting Raphia's cleansing and refreshing Moroccan Mint Tea. It's perfect for afternoon supping or an after dinner palate cleanser.

A parade of accessories
Buy something fantastic and luxurious from Hermès if you're looking for a special present for your girlfriends or your special someone—something they wouldn't buy for themselves.

We hope these ideas inspire you to give-in to your big hearted instincts and to celebrate the joy of abundance and generosity of spirit.
Also, Explore - Hosting a Joyous Diwali Dinner