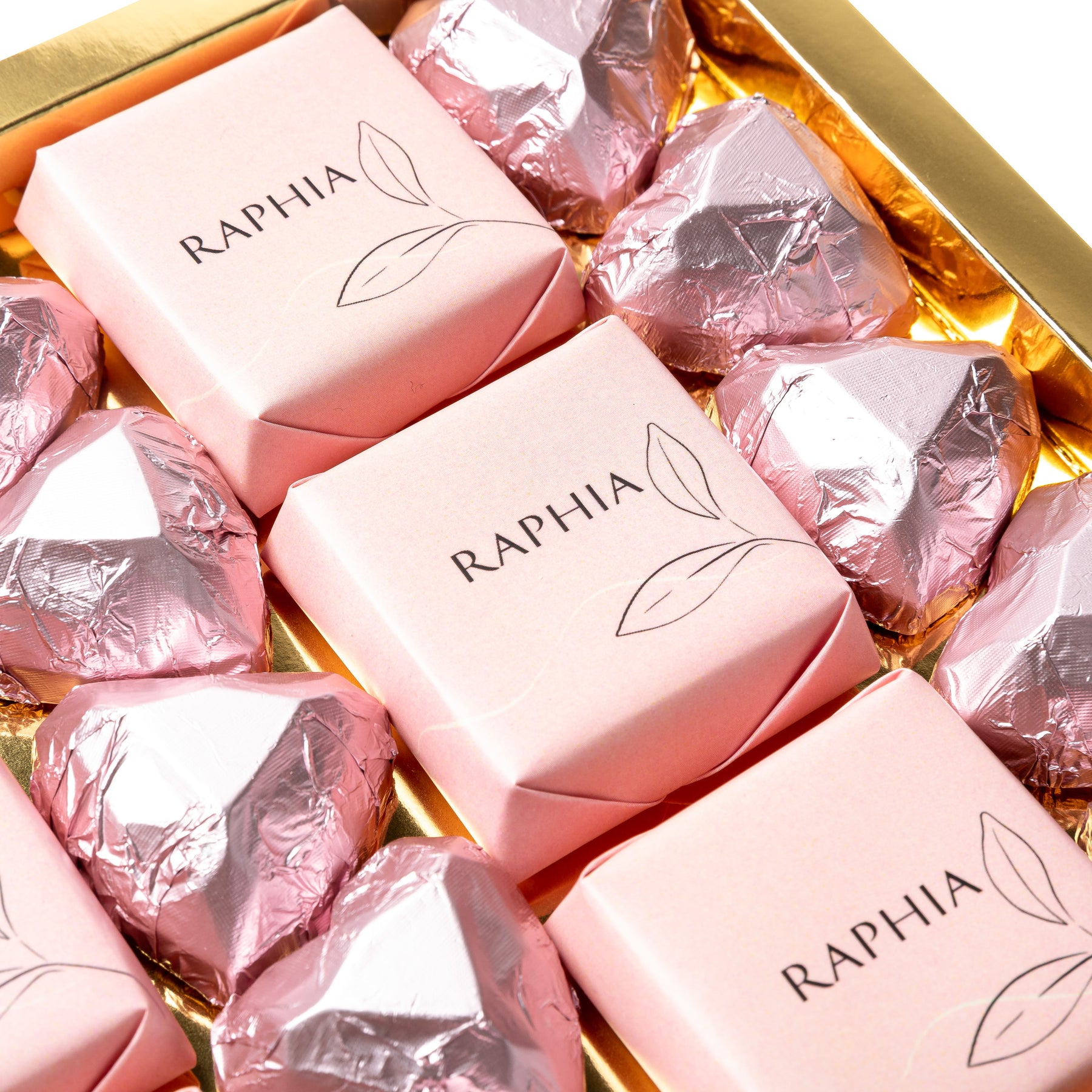 Colours of Morocco — Part Six: Raphia Pink
Pink makes us think of spring blooms and new beginnings. No winter lasts forever and the spring equinox is nearly upon us. This is a colour intrinsic to the landscape and flavours of Morocco. Back in May 2021 we shared a post about the fragrant spectacle of Morocco's Festival of Roses when the streets are awash with sugary pink petals (https://raphia.co.uk/blogs/news/the-fragrant-spectacle-of-morocco-s-festival-of-roses). This treat for the eyes definitely inspired us both from a colour perspective and to tickle our taste buds. Moroccan rose flower water is an exotic flavour frequently used in pastries and chocolatier and you can discover it across our collections. We recommend trying our delightfully aromatic Rose and Almond Ghriba If you haven't already been tempted!
Roses aside, it is Morocco's Pink City which captures the hearts of our team here at Raphia. We simply had to pay homage to Marrakesh (the jewel of Morocco) as part of our brand colour scheme. One of Morocco's oldest and most captivating imperial cities it is fondly referred to as the 'pink city' due to its buildings—ancient and modern—that have been constructed from red earth and follow one design principle— Tabia. Tabia is a mix of red mud and water from the surrounding Hazou plains. The city is painted entirely in an enchanting shade of salmon pink which always seems perfect. Never too light or too dark, beautifully soft on the rare days that the sun is not shining and warming in direct sunlight.

Also Read- Colours of Morocco — Part Four: Raphia Gold
While first impressions paint the city in a chaotic pink haze, over time the inviting pink walls, alleyways and palaces provide a calm and restorative oasis for residents and tourists alike.
The city of romance, mysticism, medinas, theatricals and royalty — we love to bring you a sense of the beautiful pink, rosy hues of the city and a taste of its flavours too.
If you would love to bring a touch of romance by way of Morocco to your Valentine on 14th February we have curated an alluring collection for you.