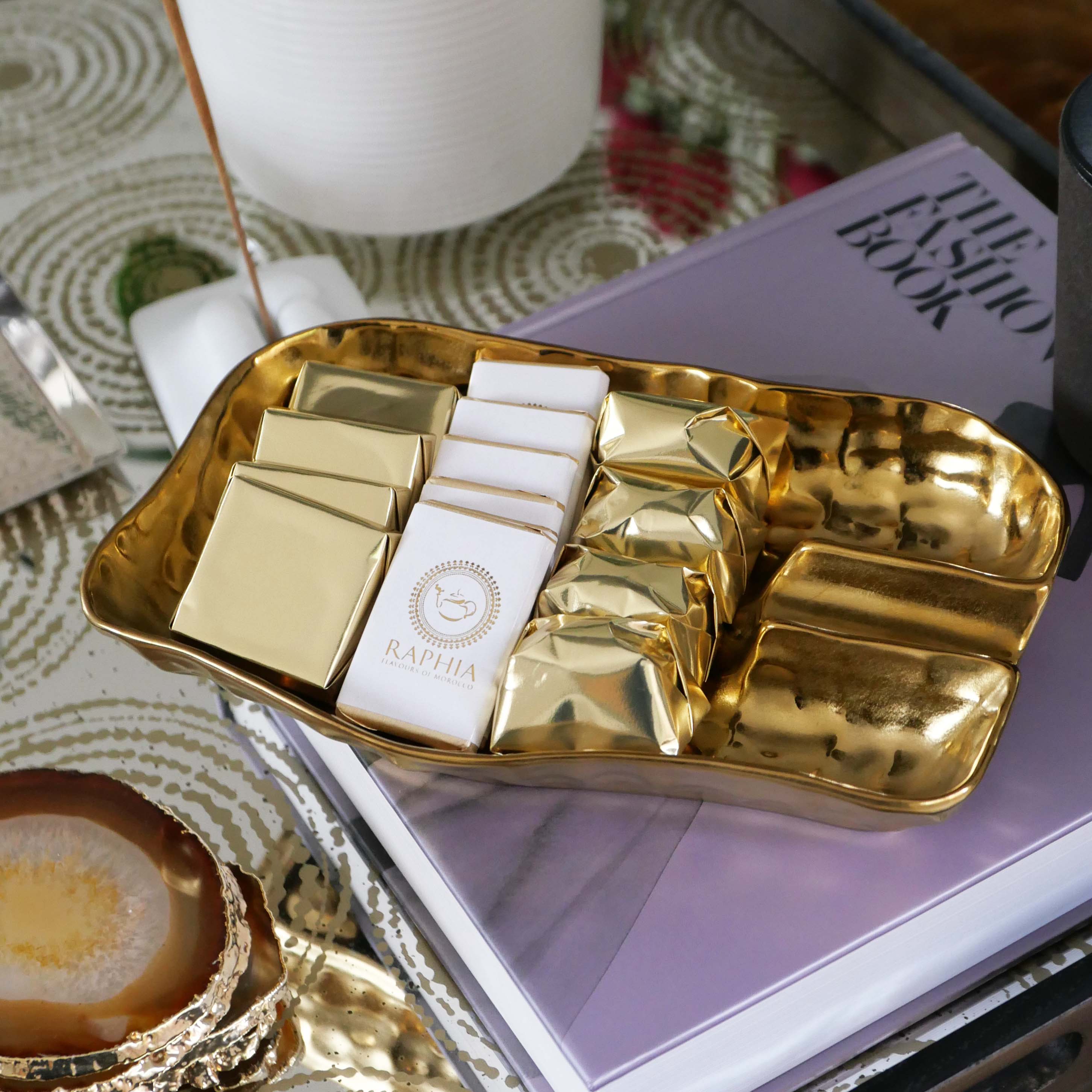 Chocolate assortment on a gold porcelain dish. A beautiful piece that will last as a stunning centre piece or a memorable gift.
Presence of almonds. 
May contain traces of sesame. 
L13 - W31 - H3 cm 
Please note: If you would like to select your products for this assortment, please contact us by telephone- otherwise we will make sure to make a lovely selection of sweets.