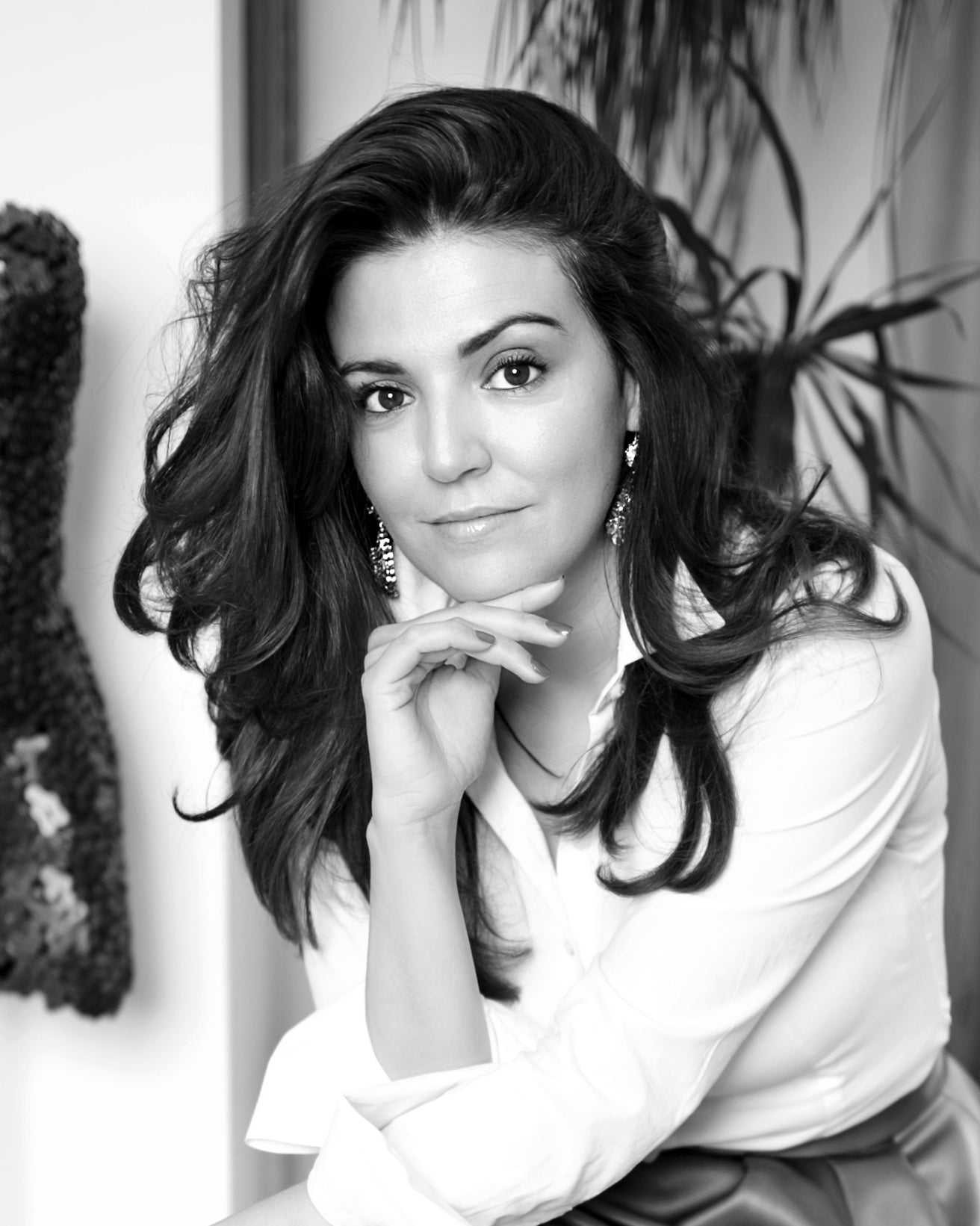 Interview with our founder
We are at the halfway point of Ramadan as Zineb Faress, Raphia's founder, shares what Ramadan means to her—both practically and spiritually:
Q: You are juggling running your business, looking after your three young kids (and it is school holidays), as well as celebrating Ramadan. How do you do it?
A: I have been practicing Ramadan since the age of 12—that is a long time ago! My practice has transformed from the obligation years to my celebration years. It has become natural, flows easily, and is now a pleasure which I celebrate with emotional commitment.
My kids love to learn about the business. Raphia is named after my daughters, they already sense that connection and want to get involved. They feel it because it holds their names. A little help from little hands is definitely encouraged by me on occasions like school holidays. This Ramadan they have helped with the logistics of many orders!
Q: What is important to you during Ramadan—is there something you pay special attention to?
A: Personally, yes there is. I disconnect from the outside world, in the sense that my social life goes down. I spend more time with my family. It is a month to relieve my brain and my body to allow reflection and meditation.
Q: What do you think is one of the most beautiful aspects of Ramadan?
A: I think it is the sharing and the giving aspects. Whether that is gifting, donating to the vulnerable or simply thinking of each other.
Q: You and your team have curated both a thoughtful and delicious collection for Ramadan. What was your idea behind how to get this balance right?
A: We wanted the collection to be stunningly packaged for gifting and also to look (and of course taste) delicious— during Ramadan we eat first with our eyes. Because we celebrate one big Iftar meal each day it is important to create a wonderfully inviting tablescape. For Raphia that is a celebration of the colours and flavours of Morocco.
Q: In the last post, we covered
Raphia's Favourite Ramadan Treats
.
Tell us, what is your personal favourite?
A: That's easy. 100% our
Chebakia
. I adore it and so do my family. My son places 3 or 4 Chebakia on his plate and keeps his fingers crossed this could be his dinner!
Q: Do you have a message you would love to share at this time?
During this holy month we should try to find time to enjoy life. It is our first real month properly reunited with our family and loved ones after crazy covid times. Let's celebrate this.