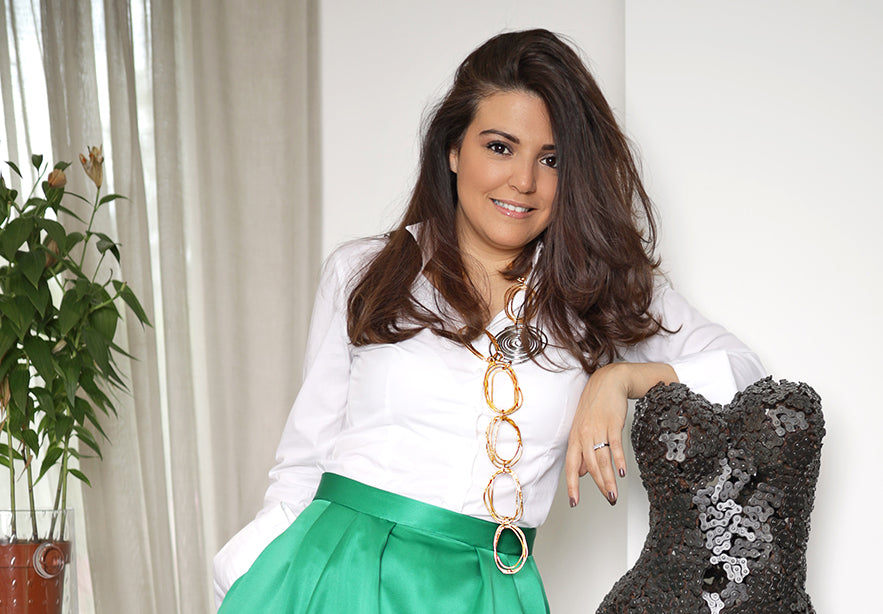 Zineb Faress, the Founder of Raphia
Over the past twenty years, the food scene in the UK has been transformed. We have it all. Yet here we are in 2020, where the options to experience the true flavours of Morocco are still largely disappointing.
A frustration with what called itself Moroccan in London, inspired Zineb Faress to found Raphia. Zineb's mission for Raphia is to keep alive the tradition of Moroccan hospitality, and to celebrate sharing a love of food, feasting, family and community. The value of togetherness is not just the bedrock of Raphia's ethos, but of Moroccan culture. And food is the soundtrack to Moroccan family life.
It was fitting then that Zineb looked to her own family for inspiration when deciding on what to name her brand. Raphia is named after her children Rania and Sophia — a legacy to remind them of their origins and culture.
"Growing up in a Moroccan family, the kitchen is a central part of our household and cuisine is a central part of our culture. Growing up in a modern home, cooking can sometimes be seen as another burden to carry in our busy lives; however growing up with my family in Casablanca gave me a different perspective on this subject.
Cooking wasn't seen as a tedious task but a time to gather and to cook together as a family of six. Cooking together gave us time to share, bond, work together, and to have fun. It was a reminder to be grateful. And perhaps most important of all we built precious lifetime memories.
The food culture in Morocco consists of meals which are served on a single plate for sharing. This simple concept of eating from one plate expresses the deep philosophy of sharing which we grew up valuing then absorbing into our lives when we moved from Morocco to London (via Geneva) and settled with our family in a new country, with a new culture, which is so different from our own."
Raphia launched online with a collection of 80 treasured artisan products that are a roll call of the finest Moroccan ingredients. There are locally sourced honey, dates, cinnamon, figs, oranges, lemons and limes, roses, ginger, almonds and pistachio — a wonderful way to indulge all five senses and lure in the taste buds.
The traditional Moroccan pastries on offer include the rather spectacular looking Gazelle Horns. And the chocolate lover is in for a treat with Truffles, Mendiants, Pralines, Rochers, Calissous and Chocolate Fruits. For gifting and celebrations Raphia offers a fabulous choice of pick and mix and beautifully crafted presentation boxes to surprise and delight.
The brand though is more than an exquisitely curated selection of local treats and delicacies. From the get-go Raphia has been committed to supporting local producers and communities and is especially passionate about empowering women. Both socially and economically. 
Also Read - The Timeless Tradition of Moroccan Tea Culture